Home » Planning Assistance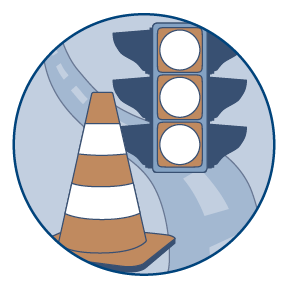 The purpose of the CTTA program is to provide municipal officials with technical advice on local transportation concerns such as traffic operations, safety, bicycle and pedestrian access, livability, parking, and bus stop locations.
Between 2009 and 2013, MPO and Metropolitan Area Planning Council (MAPC) staff conducted studies in Arlington, Danvers, Everett, Marshfield, Milford, Milton, Reading, Revere, Rockport, Sudbury, Swampscott, Walpole, Weston, Winchester, and Wrentham. Recommendations from those studies focused on:
Safety and operational improvements for pedestrian circulation
Accommodations for bicyclists
Traffic calming
Livability improvements
Intersection redesign for effective and safe traffic channeling
Traffic-signal evaluations
Access management
Examples of final reports are available here examples of final reports.
The program is open to all of the 97 municipalities in the MPO region. When evaluating requests for technical assistance, MPO and MAPC staff consider whether they can provide useful feedback on the municipality's particular issues and if they can do so in a financially modest, time-efficient manner.
Format
Typically, a team of transportation engineers and planners from the MPO and the MAPC meet with municipal officials to visit a specific site, observe existing conditions, and discuss issues of concern. Afterwards, MPO/MAPC staff will document the identified issues, perform any needed analysis, and offer recommendations for addressing the municipality's concerns.
Printable forms for applying to the program can be found here application form (PDF) application form (HTML).
For more information, please contact Rebecca Morgan, MPO Staff, at 857.702.3683 or rmorgan@ctps.org.