An aging population, changing job market, and continued demand for more housing are all forces that will shape the Boston region over the next 20 years. Increased congestion, stressed transportation infrastructure, and climate change present challenges to the long-term vitality of the region. The Boston Region Metropolitan Planning Organization's (MPO) new Long-Range Transportation Plan (LRTP), Destination 2040, was developed to help the region address these challenges within this changing context.
Destination 2040 establishes a vision for the region's transportation system and funds both capital investments and research studies to support that vision. Destination 2040 consists of two volumes: the Needs Assessment, which analyzes the transportation needs of the region, and the plan, which recommends projects and programs to meet those needs.
Destination 2040 continues the MPO's practice of setting aside at least half of its discretionary funding for smaller-scale, lower-cost projects that improve mobility and safety for all roadway users, including bicyclists, pedestrians, motorists, and transit riders.
The MPO board considered staff recommendations, federal and state requirements, equity and air quality analyses, financial constraints, and public input before voting to adopt Destination 2040 on August 29, 2019.
The LRTP lists specific major transportation infrastructure projects the MPO plans to fund over the next 20 years. These projects cost more than $20 million and/or add capacity to the transportation network.
In addition to specific projects, the LRTP designates investment programs to guide the MPO's decision making for its rolling five-year capital plan—the Transportation Improvement Program (TIP). Investment programs provide direction for the kinds of lower-cost projects the MPO will consider funding via the TIP throughout the life of the plan, and also signals to municipalities and agencies that the MPO has funds available for specific types of projects. Destination 2040 includes new funding programs for transit modernization, dedicated bus lane infrastructure, and climate resiliency.
On April 30, 2020, the board approved an amendment to Destination 2040. Amendment One updated the LRTP to include projects that now meet the MPO's $20 million dollar threshold for inclusion, reflect cost changes for four projects already listed in the LRTP, and provide consistency between the LRTP, the Federal Fiscal Years (FFYs) 2020–24 TIP and its amendments, the proposed FFYs 2021–25 TIP, and the Massachusetts Capital Investment Program. For more information on the content of the amendment, refer to Amendment One to Destination 2040 (HTML).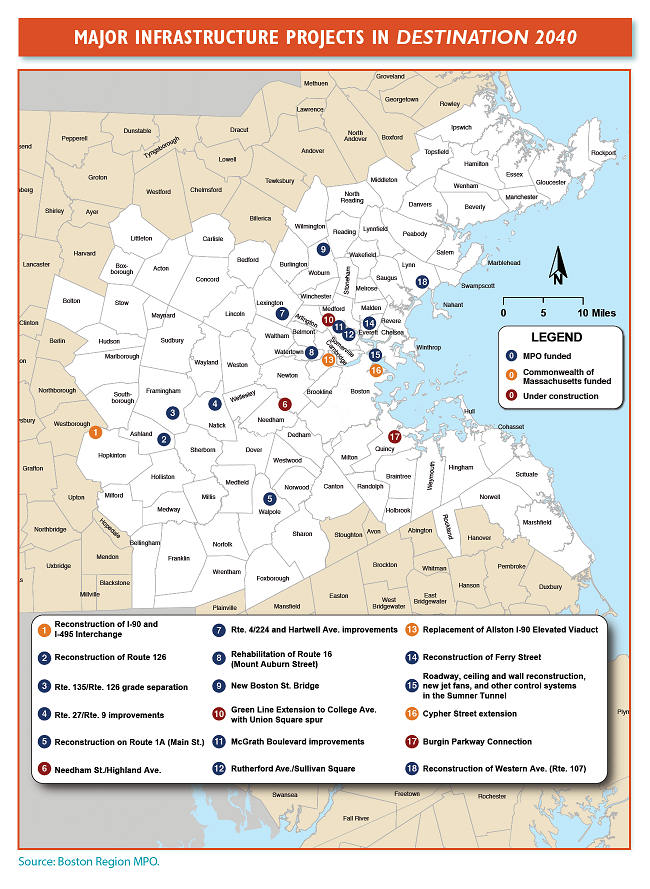 ---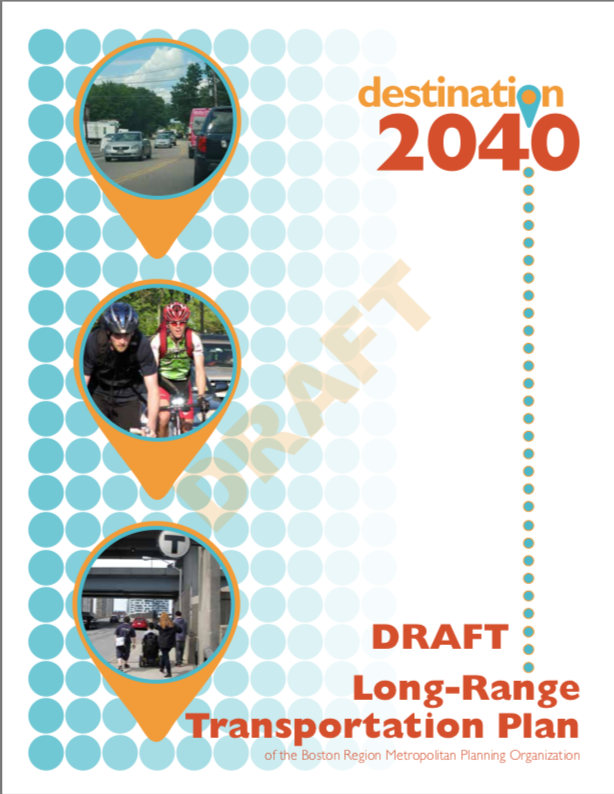 Destination 2040: PDF and Accessible Formats
HOW DID THE MPO DEVELOP
DESTINATION 2040?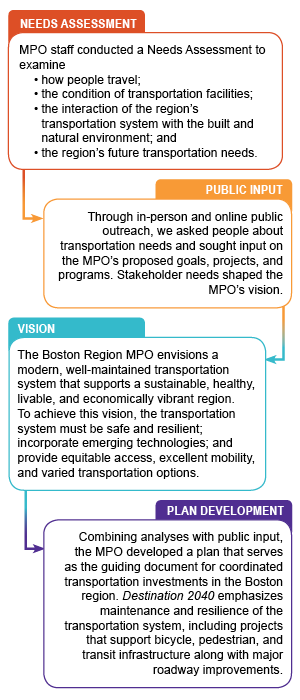 ---
WHAT ARE THE GOALS FOR
DESTINATION 2040?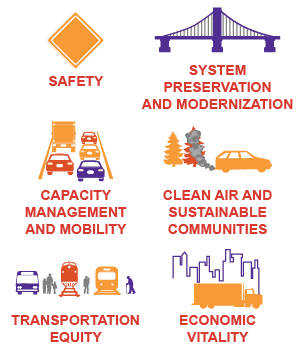 ---
WHAT TYPES OF PROJECTS AND INVESTMENT PROGRAMS DOES DESTINATION 2040 FUND?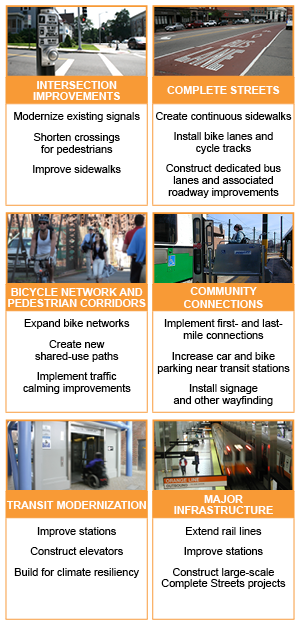 ---
Additional Resources

---
Contact Information
For more information, please contact Anne McGahan, MPO staff, at 857.702.3676 or amcgahan@ctps.org.