Home » Our Work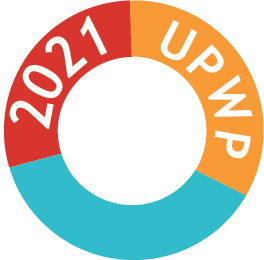 The Unified Planning Work Program (UPWP) is a one-year budget and planning document that lists the research projects, technical assistance, and other activities the Boston Region Metropolitan Planning Organization (MPO) staff will undertake over the next federal fiscal year (FFY). These projects provide insight and recommendations to our municipal and regional partners, generate new data, and help shape concepts for the region's transportation future.
More Information
July 15, 2021–August 13, 2021: FFY 2022 UPWP Public Comment Period
Español Português 简体中文版 繁體中文版 Kreyòl Ayisyen TIẾNG VIỆT
At the MPO meeting on July 15, 2021, the board voted to release a draft (PDF) (HTML) of the FFY 2022 UPWP for a 30-day public review period. The MPO will accept comments from members of the public through August 13, 2021. The MPO expects to vote to endorse the UPWP at its meeting on August 19, 2021. The UPWP includes a list of studies MPO staff will conduct over the next year, as seen in the table below. MPO staff will host one virtual open house during the public review period. Join us to learn more about the UPWP and other MPO activities.
UPWP Virtual Open House 2021
Tuesday, July 20, 2021
4:00 PM–5:00 PM
Register
Questions and comments may be submitted to Sandy Johnston, UPWP Manager, at sjohnston@ctps.org, or 857.702.3710, or via our feedback form. To see the current schedule for FFY 2022 UPWP development, key upcoming MPO meetings, and relevant documents, visit the UPWP Development Page.
New Discrete Funded Studies in FFY 2022
Project ID
Study or Program
Proposed
FFY 2022 CTPS Budget
TBD
Trip Generation Follow-Up
$20,000
TBD
Travel Demand Management Follow-Up 
$10,000
TBD
COVID-19 Recovery Research and Technical Assistance
$10,000
13422
Addressing Safety, Mobility, and Access on Subregional Priority Roadways
$133,000
13522
Addressing Priority Corridors from the LRTP Needs Assessment
$145,000
13722
Safety and Operations at Selected Intersections
$82,000
TBD
The Future of the Curb Phase 3
$70,000
TBD
Addressing Equity and Access in the Blue Hills
$40,000
TBD
Identifying Transportation Inequities in the Boston Region
$70,000
20906
Staff-Generated Research and Technical Assistance
$20,000
Total for New Discrete and Recurring Studies
$600,000
The Current UPWP: FFY 2021
On June 16, 2020, the MPO board voted to endorse the FFY 2021 UPWP (PDF) (HTML). The UPWP includes a list of studies MPO staff will conduct over the next year. The FFY 2021 UPWP was approved by the MPO's federal partners and took effect on October 1, 2020.
Executive Summary Translations
View older UPWP documents and previous studies considered for funding by the MPO in the archive.
Contact
Sandy Johnston
UPWP Manager
857.702.3710
sjohnston@ctps.org